The Plumbery Home Center is family owned and operated by licensed, professional plumbers. Two showroom locations serving Carroll County, Maryland with a complete selection of plumbing supplies for the Do-It-Yourselfers as well as fixtures for kitchen and bathroom remodeling including showers, toilets, sinks and more.
Full Service Plumbing Supplies and Remodeling Showrooms in Mt Airy and Taneytown
CLICK HERE or Locations tab above for directions and hours
Gas Grill Tanks / LP Propane Refills While You Wait, No Exchanges *Get 6 20# tanks filled and get the 7th FREE! (with punch card)
A store for Do-IT-Yourselfers, owner operated with plumber support. One of the few stores to stay with you from start to finish. Visit our well stocked store & showroom for all of the following: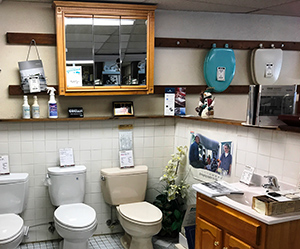 Discounts & Brandnames
Water Conditioning / Filtering Systems
Acid Neutralizers & Calcuim, Magnesium
Gould's Pumps / Wire / Tanks
Hot Water Heaters - Electric, Gas, Oil & Repair Parts
R/O/UV Lights
Water Softeners & Salt
Faucets, Parts & Repairs
Toilets & Toilet Repair Parts
Boilers / Furnaces & Parts / Accessories
Shower Doors / Vanities
Garbage Disposals
Propane / Kerosene Sales
Tubs / Showers & Shower Units
Pool Chemicals & Test Kits
Custom Glass Enclosures
Heating & Cooling Parts
LP Hoses Custom Made
Regulater & Equipment for both gases (Natural & Propane)
K1 Kerosene & LP for RV's
Kerosene & LP Repairs & Service in Shop
Laundry & Bar Sink Pumps
Water Line Materials
Complete Well Systems Sized
Equipment Rentals
Miniature Backhoe Rentals
Sewer Line & Septic Repair Parts
Winter Supplies including Snow Blowers, Shovels, Ice Melt, Heat Tape & More
Much, Much More…Just Call & Ask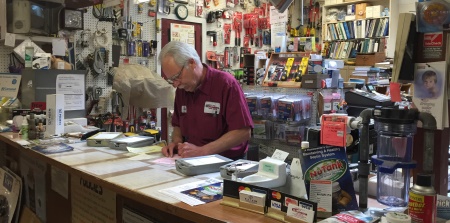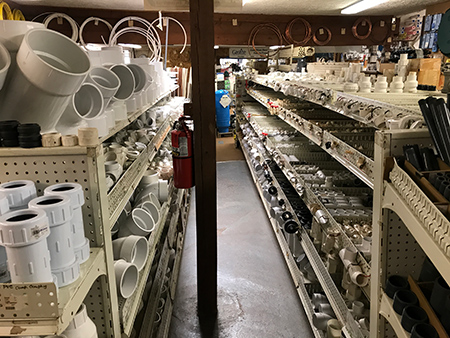 Free Salt Delivery
Free Delivery to your Door
Deliverys made within 15 miles of store locations • Minimum of 4 bags and $40 total order • Call for more details and to schedule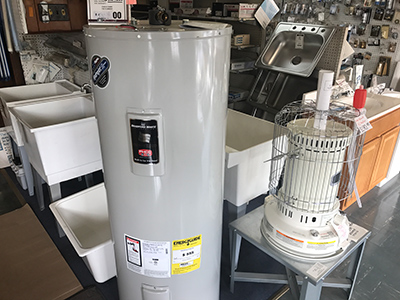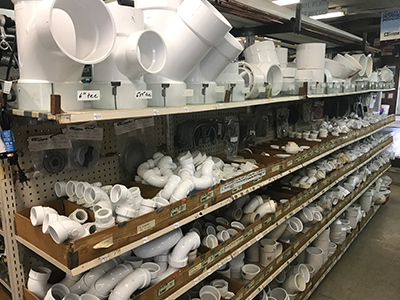 Licensed & Bonded
Registered Master Plumber / Gas Fitter #7945
Most Major Credit Cards Accepted
Our Mt Airy and Taneytown locations are convenient to all parts of Carroll County MD including Union Bridge, Union Mills, Hampstead, Manchester, Westminster, Sykesville, Eldersburg, Finksburg, Winfield, Woodbine, Marriottsville and Keymar.