Holiday Hours:

Closed Thanksgiving Day & Closed Friday all day. Reopening Saturday 7:30-4
Mt Airy Store is operating on temporary adjusted hours of Mon - Sat 7:30am to 4:00pm.
The Plumbery Home Center and W.R.F. & Son Plumbing & Heating are family owned and operated by licensed, professional plumbers. Two locations serving Carroll County, Maryland for over 45 years with emergency plumbing service, septic service, complete plumbing supplies for the Do-It-Yourselfers, portable toilets, dumpster rentals and more.
W.R.F. & Son Plumbing & Heating Inc offers professional fast service including sales, service and installation for residential or commercial customers. SAME DAY SERVICE available. No job too small or big.
All the following plumbing services are available:
Drain Cleaning – Jet & Snake, Grease Trap Pumping
Goulds Well Pumps, Water Pumps, Sewage Pumps Systems
Oil, LP & Natural Gas Work
Backflow Certification Testing, Repairs, Installs
"New" - Constant Pressure Pump Systems
Septic Installation, Pumping, Repairs & Perk Tests
Furnace & Boiler Replacements
CLICK HERE For more Plumbing Services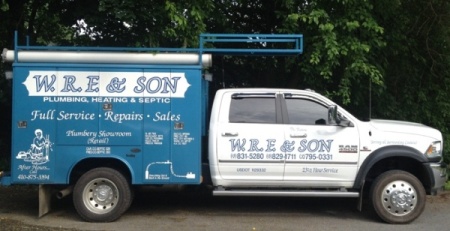 Full Service Plumbing Supplies and Remodeling Showroom with 2 great locations in Carroll County MD
CLICK HERE for more information
Discounts & Brandnames
Water Softeners & Salt
Faucets, Parts & Repairs
Acid Neutralizers & Calcuim, Magnesium
Gould's Pumps / Wire / Tanks
Water Heaters - Electric, Gas, Oil
R/O/UV Lights
Shower Doors / Vanities
Heating & Cooling Parts
LP Hoses Custom Made
Regulater & Equipment for both gases (Natural & Propane)
Kerosene & LP Repairs & Service in Shop
Laundry & Bar Sink Pumps
Water Line Materials
Complete Well Systems Sized
Miniature Backhoe Rentals
Garbage Disposals
Propane / Kerosene Sales
Tubs / Showers / Toilets
Custom Glass Enclosures
Sewer Line & Septic Repair Parts
Much, Much More…Just Call & Ask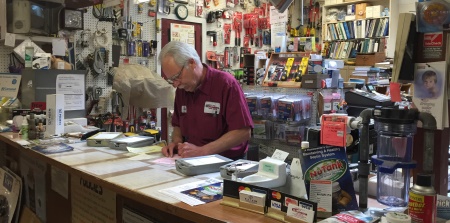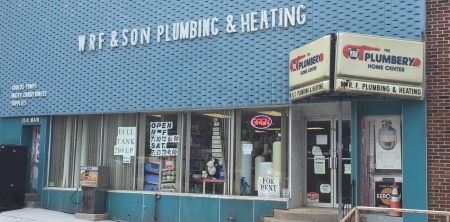 Gas Grill Tanks / LP Propane Refills While You Wait, No Exchanges
*Get 6 20# tanks filled and get the 7th FREE! (with punch card)
Portable Toilet Rentals in Carroll County Maryland:
Potty on the Spot Toilet Rental – All occasions (big or small) or usage can be accommodated.
Wedding Units
Handicap Units w/ Baby Stations - ADA compliant
Hand Sink Stations
Deluxe Flushing
Standard Units
Standard Units with Sinks
Oversized Units
Gang Urinals
Children Units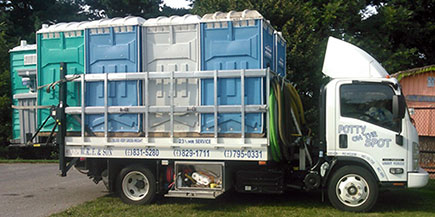 Can on the Spot Dumpster and Roll Off Rentals
Side Swing Gates
1 Yard Roll Arounds
Top Hinged / Side Hinged
Dumpsters 8-20 yards
Licensed & Bonded
Registered Master Plumber / Gas Fitter #7945
Most Major Credit Cards Accepted